St. Luke's Kids
Interested in what St. Luke's has to offer children & their families? Click here for more information:
---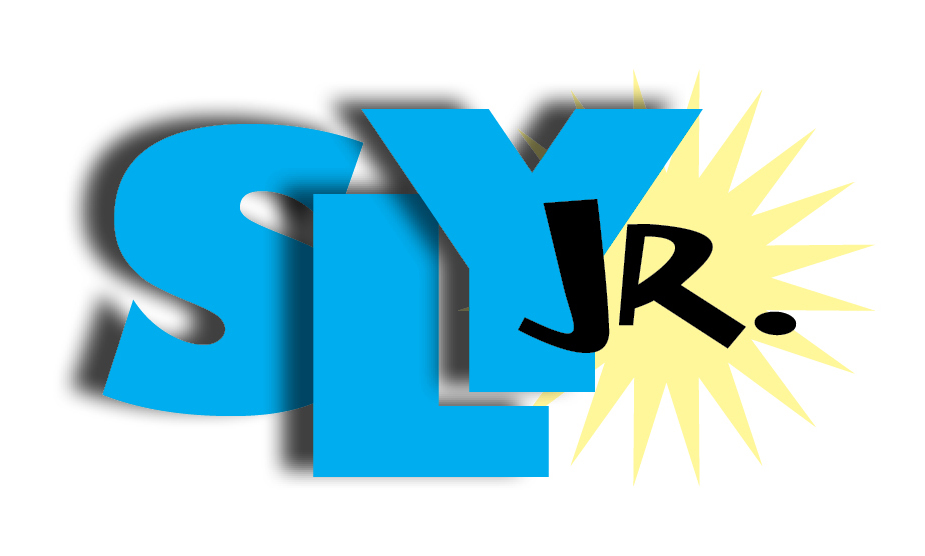 SLY, Jr. (St. Luke's Youth Junior) is St. Luke's United Methodist Church's 5th & 6th grade service & fun club. We meet throughout the school year - usually twice a month. See our calendar below. Usually we check in and then take part in the Youth Dinner on Sunday evenings at 5:30pm ($2 donation) in the Youth Room then move over to Goliath for an evening of faith development activities, games and fun! We also participate in service projects, lock-ins, outings and we even partner with SLY (7th-12th graders) occasionally. Join us! And bring a friend!
Click here for the SLY, Jr. Benediction
SLY, Jr. Consent Form for 2017-2018:
Click here, print and fill out and give to Ms. Sharon. We need one of these on file for every child. It is good for the whole year.
SLY, Jr. 2017-2018 Calendar of Upcoming Events:
The following dates may change - more info to come.
Email Sharon if you can fill any of the open chaperone spots.

Sunday Sept. 10 - 5:30-6:45pm KICK OFF/PARENT INFO MTG.! Parents welcome for dinner and meeting! Info meeting begins at 6:15pm. Dinner at 5:30pm: POTLUCK! RSVP to Sharon by Sept. 9.

Sunday Sept. 24 - 5:30-7:45pm PIZZA & BOWLING! $15/per person - RSVP to Sharon
Chaperones: Kate Enders, Heidi Rumsey
BUS DRIVER: Brian Ernster
Saturday Sept. 30 - 3:00-6:00pm FEEDING OF THE 5000 Service afternoon: Food sorting at the church - kids help in 1-hour shifts (email Sharon to sign up for a shift: 3:00-4:00pm, 4:00-5:00pm, 5:00-6:00pm)
Chaperones:
3:00-4:00pm - Melanie Kirkpatrick
4:00-5:00pm - Josh & Molly Brandt
5:00-6:00pm - Katie Kohn
Sunday Oct. 1 - 11:00am-1:00pm FEEDING OF THE 5000!!!! - FUN FAIR TABLE (Setup and run donation table with crafts, cookies/brownies, lemonade & games) If you are participating in the 5k with your family just join us after the race at our SLY, Jr. table. BAKERS: Need cookies & brownies to sell for charity!
Chaperones: Kara Emig, Megan Burch
NEW DATE Sunday Oct. 15 - 12:30-3:00pm CORN MAZE ($12) & Picnic - Bring disposable sack lunch (water bottle, sunscreen and extra $ for concessions are optional)
Chaperones: Lisa Weddel, Shel Stanfill
BUS DRIVER: Brian Ernster
ADDED EVENT Sunday Oct. 29 - 4:30-6:30pm TRIP TO VISIT "DUKE" the Therapy Horse
No dinner. Optional $5 donation for the miniature horse therapy program
Chaperones/Drivers: Margaret Kirkpatrick, Jen Cameron

Sunday Nov. 5 - 5:30-7:30pm MINUTE-TO-WIN-IT GAMES & service project
Cost: $2 (dinner w/SLY) - Parents please sign up here to help with dinner
Chaperones: Ann Metz, Doug Humphreys, Christie Connor

Sunday Nov. 19 - 12noon-3:00pm! SERVICE AFTERNOON - Trip to Highlands UMC with SLY to put together Thanksgiving Dinner Boxes RSVP to Sharon by Nov. 18. (Bring sack lunch.)
Chaperones: Janice Ernster, Jennifer Schmidt, NEED 2 more

Sunday Dec. 3 - 5:30-7:30pm CHRISTMAS PARTY White Elephant Gift Exchange & Potluck bring a wrapped inexpensive gift to exchange, $5 for games, food & craft AND bring your favorite food to share for dinner. RSVP to Sharon with what food you are bringing. Friends welcome!
Chaperones: Janice Ernster, NEED 1
Sunday Jan. 7 - 5:30-8:00pm JUMPSTREET ($15 each includes dinner)
Fill out this waiver online from Jumpstreet BEFORE our event or you will be unable to participate. Dinner w/SLY. RSVP to Sharon by Jan. 6.
Chaperones: Melanie Kirkpatrick, Laura Curry
BUS DRIVER:

Friday Jan. 26-Saturday Jan. 27- 5:30pm-8:00am LOCK IN! "SPARKING CONNECTIONS: With Others, With Yourself, With God" ($25 per person) Invite a friend! RSVP to Sharon by Jan. 21.
Evening & Overnight Chaperones: Tawna Devine, Ann Metz, Jay Van Hoosen, NEED 4 more
Evening Only:
Melanie Kirkpatrick
, NEED 4 more
Dinner: Kate Enders, Kris
t
i
Amick,
Peter Jonnard, Margaret Kirkpatrick

Breakfast (6:45am): NEED 2
Sunday Feb. 11 - 5:30-8:30pm Movie Night or TBD
$2 DInner w/SLY- Parents sign up here to help SLY with dinner
Chaperones: Kate Enders, NEED 1
Sunday March 11 - 5:30-8:00pm IKEA Scavenger Hunt (Bring $ to eat dinner at IKEA) RSVP to Sharon - and if you join us as a chaperone.
Chaperones: Gary Chinault, Christy Rowe, Katie Kohn, NEED 1
BUS DRIVER:
Sunday March 25 - EASTER FUN DAY Volunteering
Sunday April 15 - 5:30-7:30pm TBD
Chaperones: Kate Enders, NEED 1

Sunday May 6 - 5:30-8:00pm PROGRESSIVE DINNER ($3) RSVP to Ms. Sharon (CHURCH BUS)
Chaperones: NEED 2
BUS DRIVER:
HOST HOMES:
Appetizers: Curry home
Salad/Side: Brandt home
Main Course: Weddel home
Dessert: Rooks home
Sunday May 20 - 5:30-7:30pm END OF YEAR PARTY with SLY (Grilling/potluck)
Chaperones: Ann Metz, Kate Enders, NEED 1
Sunday May 27 - 6th graders move up to SLY!
Don't forget - all graduating 6th graders are eligible to go on the SLY Jr. High Mission Trip Summer of 2018. For info or to sign up for pumpkin patch hours contact Dave or Amy in SLY. Link to SLY website here.

Contact Sharon for more info.
---
Children's Ministry Staff Contact Info
If you have any questions you may contact: